ABOUT US - WELCOME TO PURRFECT DOG COMMUNITY
When you become a Purrfect Dog customer, I consider you as part of my extended family.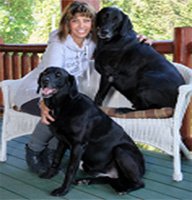 KAT
--Co-Founder(bones of the company)
Kat is the heart and soul of the company.

Her personality embodies everything she strives for. From the moment you meet her, you'll realize that she is kind, caring, warm and genuine. She loves animals as much as she loves people – and that's saying a lot!

She has a personal interest in helping both people and animals, and is very passionate about her work.

Kat is a hard-working, devoted person who makes it her mission to address every pet's individual needs. Her optimism and extroverted personality make customers comfortable discussing their concerns for their furry friends.

Kat will listen to your concerns and give you sound advice to help you make the right decision. Even after you begin your pet's treatment, she's available to answer your questions and will follow up to check on you and your pet's progress.

Kat's ultimate goal is to make the lives of pets and their families better.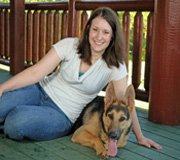 JOLEEN
--Technical Designer/Creator
Joleen is the pulse of the company and my daughter. She is in charge of the "moving parts" that keep the technology in the business running on the website.

She is more of a behind-the-scenes gal, but we all take comfort in knowing that she is there – keeping things running smoothly and helping to introduce us to new customers like you!

Officially, Joleen is a programmer, but we like to think of her as a technical genius! Always impressive with her problem-solving abilities, this techie stays cool under pressure and adapts to any situation that's thrown her way. She is extremely creative and could put anything together you can possibly think of. She is the designer and programming of the website.

She is always here when we need her, and responds quickly and efficiently to any technical issues that come our way. Needless to say, she saved the day many times and is a great addition to PDT.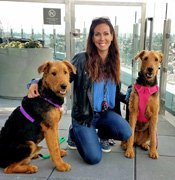 CHARITY
--Free-Lance Writer/Creator/Marketing Designer
Charity is the excitement of the company and also my daughter. She is in charge of many of the logo's, design & creations, videos and events in marketing.

She is also gifted in Human Design which helps people be closer and more understanding with their dog. Human Design is very unique to each person and pet and you will absolutely learn so much about you and your pet.

She is a very creative in doing her part from logo's to video's and events to many other creative adventures.

She is an extreme hard worker that makes sure everything is on schedule and events are put together. She is the "fun" person to make sure you are being offered the enjoyment of education and entertaining time to relish with your fur baby.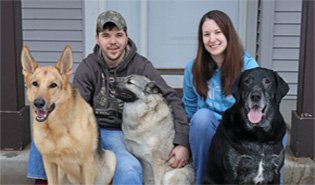 CHRISTOPHER
--Entertainment/Vador
Chris is Joleen's better half, that assists me in teaching play skills, such as fetch, catch and retrieve. He loves the dogs and has a hard time leaving any dog behind.

He is the entertainer of events. He is the guy in the VADOR suit which greets you with much kind-heartedness. He is the "DELIGHTFUL" dog of the event. Children adore him, along with the fur babies that tilt their heads at him.

He is a "dog" at heart!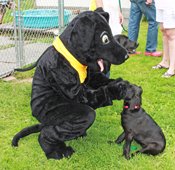 VADOR
--Our Mascott
Vador is our big loveable dog that children run to hug. He is happy to see everyone and anyone.

He is there in all our events and a delight to meet. Make sure you greet him if you see him.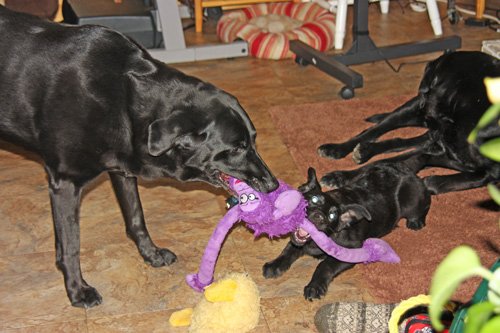 IZZY
--The Ultimate Perfection in a dog
"You were the BEST there ever was!"

My Beloved Izzy who did all the work for me and will surely be missed. My first helper Izzy was an exclusive in all what she did. Izzy did all the work in training little puppies how to play ball, open doors, pick things up. Izzy did everything any service dog would be expected to. 

She exceled in everything she did. Izzy was always eager to help and eager to teach every puppy the therapy and service attributes.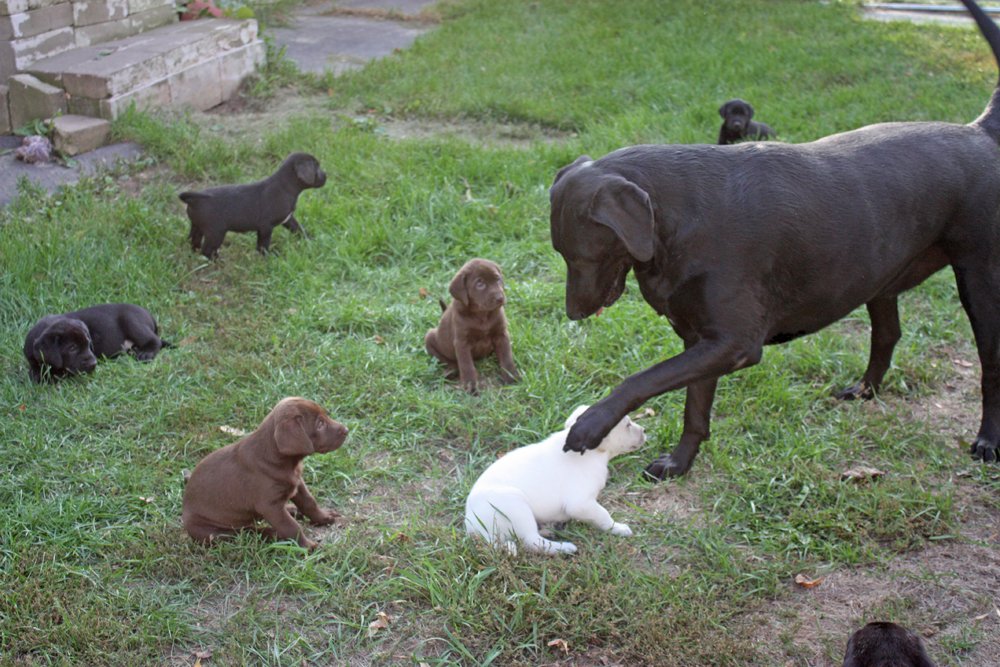 BASEL
--Discipline and Beloved helper
"You will always be in my heart"

My beautiful boy who I miss deeply. Basel was my second helper. He was an instrument in caring, loving and guidance. He taught the puppies discipline and ultimate in loving and kindness. For how big he was, his gentleness was amazing and a joy to watch him work. He was a gentle giant in all he did. He was from my first litter of lab pups.

He is the inspiration behind my mission and continued efforts to keep every animal happy and healthy.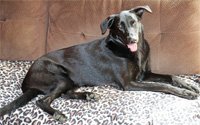 IVEY
--The Next one in Line
Ivey was brought in to take over Izzy's job. So far she excels in what she does but would rather just play ball.

She is the helper for me around the house and retrieves my slippers and things I need.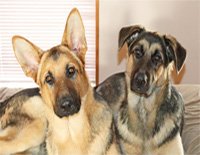 DRAGO n' TYRRIEN
--The New Kids in town
My new additions and beloved dogs are DRAGO and TYRRIEN who are always learning more and becoming the best dogs they will happily be. They will take over the service as they grow and become loyal workers. They are working hard with the pups teaching them play and manners. They have taken over Izzy and Basel's role very well.